WIN 6 MONTHS OF FREE DAYSMITH COFFEE!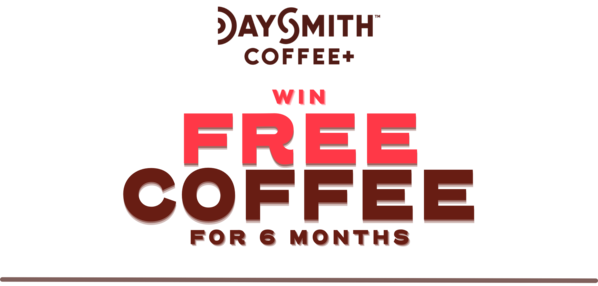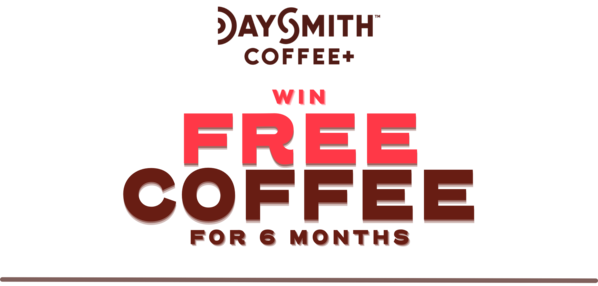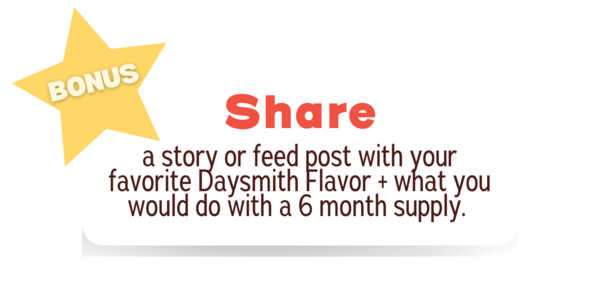 START THE NEW YEAR RIGHT!
With FREE Daysmith Coffee+
Check us out on Instagram @drinkdaysmith for coffee puns and dad jokes
FOLLOW ON IG
Enter by purchasing online at the link below or stopping by a local store in Austin, TX
SHOP DAYSMITH
Shoot us a text at 512-559-1093 with your proof of purchase. It's really us texting you back!
SHOOT A TEXT
In Austin, TX? Find Daysmith at these retailers and more:
100% plant-powered, our coffees are as delicious as they are nutritious.
Clear the fog and boost your immunity with specific vitamins and nutrients in each coffee.
Say buh-bye to the sugar-bomb lattes from the *ahem* other guys.
Take 20% off and enter to win 6 months of free coffee!
20% off code TRYDS20OFF applied at checkout!
"This has become part of my daily routine. I love it! These coffees are infused with vitamins so you can feel really good drinking them!
Food, style and travel blogger @austinfoodstagram.
"Only 60 calories, plant-based,
vitamin filled coffee...
OH YEA!! You've got to check out Daysmith."
Globally renowned innovator and entrepreneur in the hospitality space.
"My new favorite cold brew. No acidity, just smooth and flavorful. Thank you, Daysmith and Coffee Lords! 10/10 will buy again."
The digital home for food lovers and food makers to connect over new tastes