Try our vitamin-infused oat milk lattes and cold brew and take 25% off.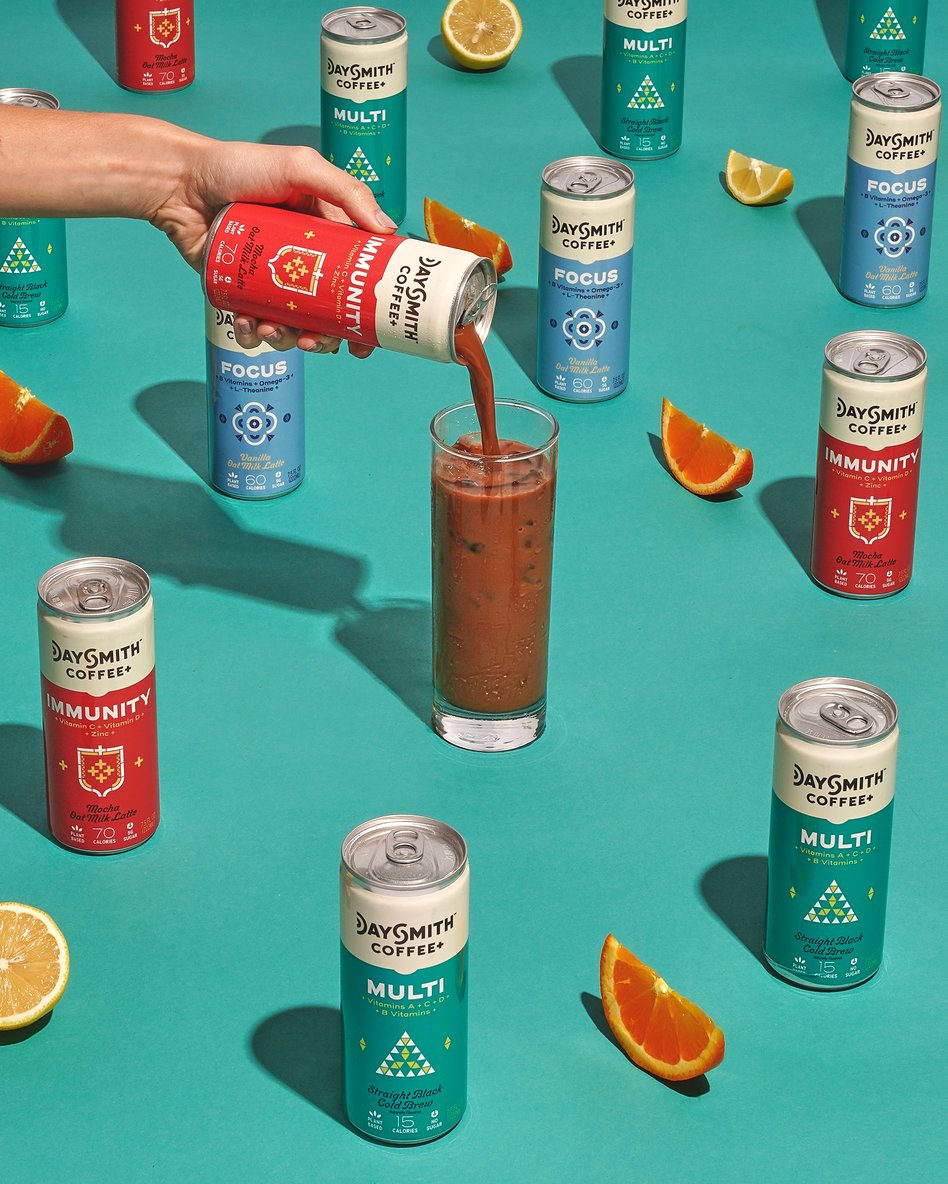 "With long workdays as a nurse, I need a go-to pick-me-up. The vanilla oat milk latte is my quick fix, so drinkable and smooth!"
"Straight fire. I look forward to my first coffee in the morning now! Absolute pleasure of a drink."
"BY FAR the best canned coffee drink on the market. And the only one I know with vitamins."
100% plant-powered, our coffees are as delicious as they are nutritious.
Clear the fog and boost your immunity with specific vitamins and nutrients in each coffee.
Say buh-bye to the sugar-bomb lattes from the *ahem* other guys.
"We finally found a canned coffee we can get behind! Absolutely delicious, plant-based, and with added benefits. It really does help us focus!"
Here's how Daysmith compares to other lattes.
SHOP DAYSMITH
Code NEWYEAR applied at checkout!
Hear it straight from the mouths (or keyboards) of real people.
All the flavors tasted great with just the right amount of sweetness. Having vitamins as part of my morning coffee was an added plus! Liked it so much we reordered using a subscription plan!
These coffees do it all! Just the right balance of caffeine, energy, and delicious taste. Enough to keep me focused and awake, but not jittery or over-caffeinated! And the fact that I am getting a daily dose of vitamins, yes, please!
OK, these are amazing. The cold brew with vitamins is the bomb! Super smooth. I'm normally a black coffee drinker, but both the lattes are growing on me too. Mocha is my favorite of the two because it has a really nice chocolate taste.
Just had my first few sips of Immunity…awesome! Has a nice balance of mocha and not too sweet. For me, this is the type of cold brew I would drink as an afternoon treat with a caffeine pick me up…5 out of 5…great job on this one :)
And take 25% off your first purchase!
"This has become part of my daily routine. I love it! These coffees are infused with vitamins so you can feel really good drinking them!"
Food, style and travel blogger @austinfoodstagram.
"Only 60 calories, plant-based, vitamin filled coffee...
OH YEA!! You've got to check out Daysmith."
Globally renowned innovator and entrepreneur in the hospitality space.
"My new favorite cold brew. No acidity, just smooth and flavorful. Thank you, Daysmith and Coffee Lords! 10/10 will buy again."
The digital home for food lovers and food makers to connect over new tastes
Delicious coffee with benefits
©2021 Daysmith Brands, Inc. All Rights Reserved.
1108 Lavaca St, Ste 110-327, Austin, TX 78701
hello@drinkdaysmith.com